The importance – and joy – of editing
The importance – and joy – of editing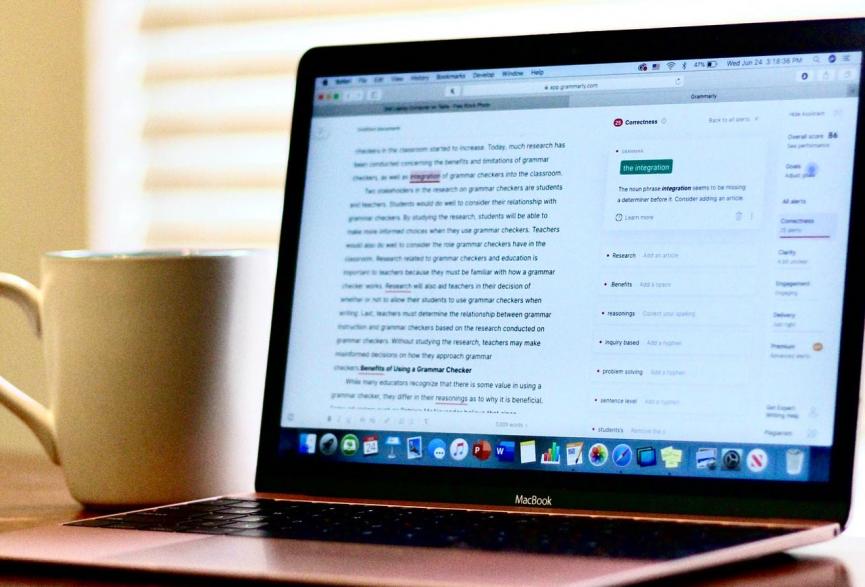 It must have been my second day in the job as Editor at NHS Employers, back in 2006, when I picked up the error. I was proofreading what was then known as NHS Workforce Bulletin, the go-to resource for NHS HR managers, and spotted the health communicator's nightmare. An article about public health had an embarrassing typo – 'pubic health'. "Well," said my manager, delighted. "You've just proven the value of having an editor on board."
I've always enjoyed tinkering with text. There's an immense satisfaction in getting exactly the right word in the right place to best communicate your message. There's the pride in knowing you've helped someone else's hard work to be as effective as it can be. And there's a kind of hunter-gatherer glee at finding a misspelled word or a misplaced apostrophe.
In a world where we're each consuming in the vicinity of 23 words per second during our waking hours – many of them written – editing skills are needed more than ever. So what are the different types of editing and what can you expect if you engage the professional services of an editor?
"There's a kind of hunter-gatherer glee at finding a misspelled word or a misplaced apostrophe."
A lot of people think that editing is simply picking up typos (this is really proofreading – more on that later) but it can mean anything from commissioning work and setting the direction for an organisation to updating websites and doing SEO (search engine optimisation).
I've been an editor for media organisations, charities and government departments, businesses and publishers. Each has different approaches and different needs and expectations. In some cases I've brought skills to an organisation with no other editors. In others, I've been part of an editorial team, each taking responsibility for a different aspect of editing and/or a different subject area.
Broadly, these are the different stages of editing that can apply in a range of contexts. Depending on the organisation, they probably won't all be done by editors.
1. Commissioning – determine the sort of work to be published and finding people to create it. Commissioning usually involves a brief or contract outlining what is needed, who the audience is, expectations, deadlines and measures of success. Commissioning editors or other people who commission work may or may not actually edit the work produced but they will set the standards to be met and be the key point of contact for authors.
2. Subject/section editing – may also involve commissioning and is most likely to get involved in structure, tone, style and presentation of a piece of written work. They may be responsible for imagery as well as text and they may also be the people uploading work to a website or laying it out in a publication.
3. Subediting or copy-editing – is directly working with someone else's words. It involves reviewing sentence structures, spelling and grammar, writing headlines/titles and pull quotes and checking for facts/accuracy. It can sometimes involve work on overall structure and rewriting, but normally it's about optimising what's already on the page.
4. Proofreading – is, as the name suggests, the final check before a text goes to print or is published online. It is often most practical to proofread before AND after the text goes into a design or is uploaded to the web to minimise the number of errors that will creep into that crucial last stage. At the final stage (either checking a digital or printed 'proof' of a publication or checking a webpage before it goes live) proofreaders will be looking not only at the text but at all the 'page furniture'. They'll be checking things like is the text formatted consistently, are the colours right, are the images clear, do the page numbers match up, are the headings the right style and are the links working?
In non-publishing organisations, particularly in the charity sector and businesses, editing is likely to involve a combination of all these roles. However, they take quite different skills so it's important to understand what's being asked of an editor and what they are delivering.
In literary publishing there are futher considerations. As poetry editor for The Menteur and copy-editor for Whisky and Beards I'm not only looking for mistakes but asking informed questions. I'm curious about why punctuation is or isn't being used, thinking about where best to break lines, considering whether the poem is using or riffing off a traditional form and if the form best serves the content. It's an intimate, sometimes challenging relationship with the author, the imagined reader and the words on the page. And it's incredibly rewarding.
Here at Co-relate we cover the whole range of editorial services. Talk to us about your project and we'll tailor an approach to fit.