Margate Bookie - bringing people together through books
Margate Bookie - bringing people together through books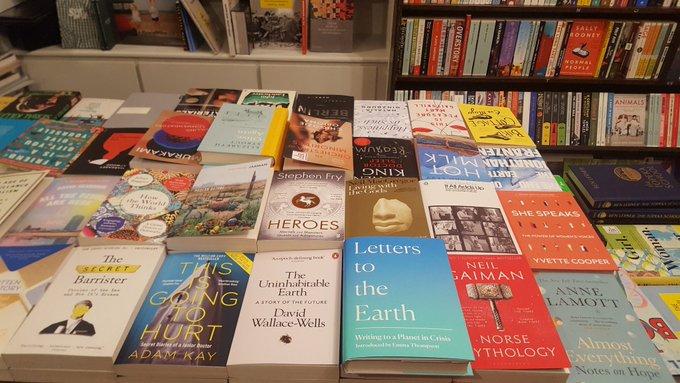 Margate Bookie festival, which ran from 23 to 26 November to coincide with the Turner Prize at Margate's Turner Contemporary, was our biggest and best Bookie yet. Of course it had the headline authors Alison Weir, Louis de Bernieres and Mark Billingham as well as Bookie favourites Vanessa King, Elise Valmorbida and Richard Skinned. Plus, it had the incredible Inua Ellams and local slam champions battling it out for the Bookie Slam belt. The real magic, though, was not about headliners or book sales.
The "friendly lit fest by the sea" lived up to its name through the genuine welcome from volunteers aged from 16 to over 60, from the children's poster designs that families came to see in the bookshop and from the photographs taken by local young photographers exhibited on the auditorium's back wall. These are the things that made the community feel that this was their festival and while art and literature lovers visited from far afield, it was the diverse local audience that made us most proud.
This year Margate Bookie stepped up its outreach efforts, engaging with young poets who were LGBTQ+ through our Queering the Coast workshop, bringing older people from Ageless Thanet together for a writing workshop inspired by archived seaside photos, running sessions in primary schools for the Stories that Inspire Us poster competition in collaboration with Margate Library and building the confidence of young photographers to exhibit and volunteer as part of the festival.
Faber and Faber novelist Richard Skinner had this to say:
"Just want to extend my heartfelt thanks to Andreas and his amazing team of volunteers for inviting me & the Vanguardistas once again to do an event at the Margate Bookie. Thanks also to Francesca at the Margate Bookie pop-up bookshop for stocking books. We have done an event for the Bookie since its inception and we are so pleased and proud to do so! Viva la colaboración!"
We tend to agree.
See the video highlights from the festival on Facebook.