Thanet Youth Network: A guide to creative opportunities for young people
Thanet Youth Network: A guide to creative opportunities for young people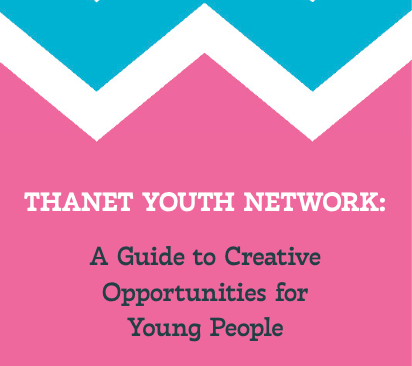 The Thanet Youth Network has recently published a guide for young people and the organisations that support them to find out about the wealth of opportunities, facilities and support available in the district.
Co-Relate and Margate Bookie are part of the Thanet Youth Network - a group of creative and cultural organisations across Thanet that develop projects and opportunities for young people - and feature in the new guide.
The network is committed to and passionate about encouraging and empowering young people to thrive. This colourful guide, which includes a map and short descriptions of participating organisations and their opportunities, was produced by Aim4 Partnerships in collaboration with young designer Leo Stewart and supported by Kent County Council's Kent Arts Investment Fund.
Take a look at the guide and get in touch with [email protected] if you'd like to be referred for Co-relate or Margate Bookie opportunities.