Social Enterprise Kent
Strategic communication, project reports, website and social media support for Social Enterprise Kent and Ageless Thanet.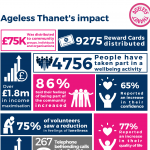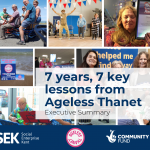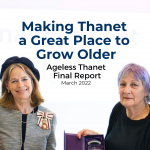 Making Thanet a great place to grow older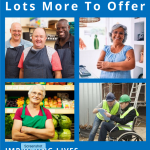 Summarising evaluations of employment projects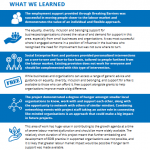 Sharing learning with partners and stakeholders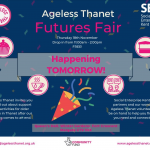 Futures Fair at Margate's Winter Gardens
With its funding for Ageless Thanet coming to an end, Social Enterprise Kent (SEK) needed to reassure participants that support for over 50s would continue in Thanet and explain what would be changing. They also wanted to share learning and celebrate achievements from the seven years of the programme.
We created a communications plan and key messaging, brought together the learning in an executive summary and final report and oversaw the production of videos and the transition to a legacy website.
We also worked with the team to create the Futures Fair - a live event at Margate's Winter Gardens to bring people together after COVID, introduce new partners and show the range of activities and support still on offer in Thanet.
 These look wonderful!! Thank you for all your patience and effort. Look forward to working with you again in the future. - Jessica Bartindale, Employability Project Manager, Social Enerprise Kent
With Social Enterprise Kent's employment projects coming to an end in 2023, we worked with them to summarise their evaluations. We wrote and designed engaging, digestible summaries and executive reports for funders, partners and other stakeholders.
Find out more about Social Enterprise Kent and Ageless Thanet.