Where do we go from here?
Where do we go from here?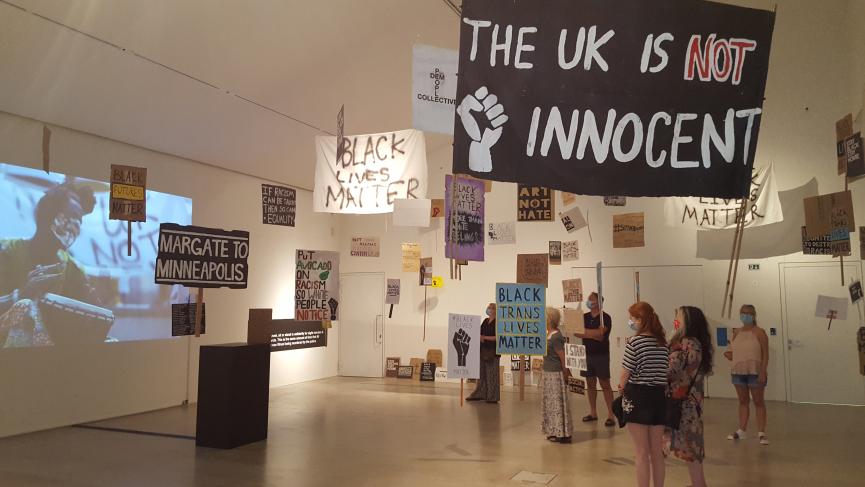 I've been thinking a lot about the role of art and literature in times like now. We've seen a wave of creative responses to the coronovirus pandemic and lockdown and it feels right that creative people should want to document these events and the thoughts and feelings that arise from them. But I think creativity has a bigger role than that.
We're at a pivotal point for society. The RSA's Matthew Taylor, in his annual lecture last week, explained that crisis increases the possibility of change. There are growing calls for the UK recovery from this crisis to be a move towards something better than the capitalist system we've been forced to step back from. But it feels like there's a vacuum in terms of ideas and leadership to bring them to fruition. Responding to Taylor's lecture, the professor Tim Bale made the point that change doesn't happen of its own accord. It takes people, ideas and movements to make change. And this is where creativity and culture comes in.
I see the creative arts as being at the vanguard of change, pushing people's thinking and awareness long before societal and structural changes actually take place. We need a creative revisioning now to fill the void and open up people's imaginations to new possibilities for society. 
Take a look around and find the movements and art that is pushing us forward. Here are a few things I've come across that I think are doing this.
The Black Lives Matter movement and the creative response to it, such as the brilliant statue of activist Jen Reid by artist Marc Quinn, secretly erected on the empty plinth that previously housed the toppled Edward Colston statue in Bristol. The Turner Contemporary's We Will Walk exhibition and its inclusion of local People Dem Collective placards.
Poets for the Planet's Begin Afresh campaign
The Hayward Gallery's Among the Trees exhibition
You can read Matthew Taylor's lecture or watch his conversation with Tim Bale and Nesrine Malik.