Jobs of the future and the creative mindset
Jobs of the future and the creative mindset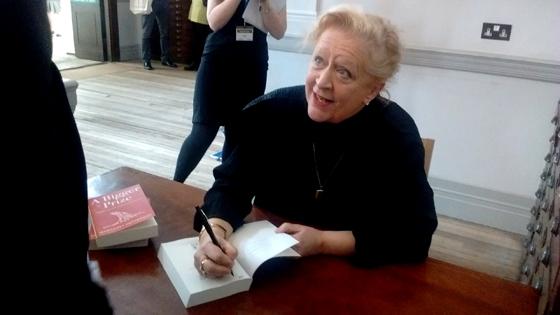 We're in a period of interregnum Robert Phillips, co-founder of Jericho Chambers and author of Trust me, PR is Dead, told a conference last month. "The old is not yet dead and the new is yet to be born." He was speaking at Changeboard's Future Talent conference where business leaders from HR, resourcing and talent heard from speakers ranging from authors and academics to philosopher Alain de Botton and paralympic swimmer Lord Chris Holmes MBE. 
What struck me, apart from the diverse experiences of the speakers, was a theme that persisted throughout the conference. To meet the demands of the changing nature of work in an unpredictable world, human beings need the one thing robots can't simulate - creativity. They need to be able to think like artists. This blog distils the conference discussion related to this theme.
Into the unknown
"Routines are fine when you know what's going to happen next but we don't really know what's going to happen next," writer, producer and CEO Margaret Heffernan told the conference. What was one thing that top leaders in business and politics she had recently encountered had in common? They were absolutely stuck.
"You need people who can think for themselves, aren't phased by uncertainty, aren't frightened by ambiguity...who cast the net wide, dig deep, take enormous risks and don't know the meaning of a safety net."
In a situation where the window in which we can do accurate projections has shrunk to two years, Heffernan and her fellow speakers were clear. It was creativity, bravery and dissent - behaviours that our current education, corporate and political systems do their best to discourage - that were needed.
How to kill creativity
Heffernan outlined five factors that education researchers found were guaranteed to kill creativity.
give people limited choices
put them under surveillance
create an expectation of evaluation
offer rewards
put them in competition with oneanother.
In her book A Bigger Prize, she argues that it's divergent thinking rather than conformity and competition that is needed for finding solutions to current and future problems. Corporations are beginning to cotton on. Microsoft has started recruiting arts graduates and she knows of a pharmaceuticals firm hiring performance artists and musicians to work in research and development.
Rethinking work
It's behaviours, not skills, that education and training need to develop for the future, deputy leader of the Labour Party Tom Watson told the conference. A self-confessed optimist when it comes to automation, he saw its potential to liberate us from the mundanity of work. He also acknowledged the fear that it will put people out of work.
Millions of manfacturing jobs are expected to disappear worldwide but it is also the middle-class professionals in conveyancing and accounting who face redundancy by automation. "Automation is blind to the colour of your collar," he quipped.
Shamus Rae, head of innovation at KPMG sand Brian Halpin, global head automation at HSBC discussed the possibilities. New job roles are starting to emerge such as robot trainers, who are needed to programme the robots. "Automation really is freeing up people to do a more interesting, more valuable job," Rae said.
While we can't stand in the way of technological change, Watson said, we can manage it if we work together. This requires enlightened political leadership, with staff, employers and politicians working together to ensure people have fulfilling work and lives.
Developing the creative mindset
So what is the creative mindset? Presenter, coach and creative director Gaylene Gould explained that the motivations and views of success are very different in the art world. "The only reason you enter that world is because you're fascinated by what it means to be human," she said.
The best directors worked with the people they had in the room and took everybody with them. How?
1. Everyone agrees that they are all vulnerable so it is about creating a space where vulnerability is OK.
2. Before a director starts telling people what to do, they spend a lot of time listening.
3. Once they've worked out what their people are great at, they use this knowlege to draw out the best in them.
Rewiring leadership
Professor Veronica Hope Hailey, Dean of the school of Management at the University of Bath, said that some of the greatest leaders she's worked with speak less and listen a great deal. "When they do speak," she said, "you listen to them very carefully." She warned that we need to respect fact, research and experts if we are to build a functional future society - a society without trust becomes dysfunctional.
"We need more thinking around hard facts and less instantaneous, comfortable comment."
She also challenged business leaders to take a serious look at their own remuneration and be willing to take out some of what they are paid to put back into training and development for their people.
The answer, according to Robert Phillips, was to actively embrace all the things we've been told to reject or contain.
"Leaders need to make themselves as vulnerable to their customers and employees as those groups have traditionally been to them," he said.
"We need to embrace agitation, change, danger...co-produce strategies and solutions, be open, adaptive and inclusive," he urged. Business leaders must "give up control. Stop trying to impose the future. Be adaptive, be creative, embrace dissent."
Start where you are
"The thinking isn't somebody else's job, it's everybody's job," Heffernan reminded delegates as the conference drew to a close. She had previously described a stalemate where leaders are asking why their people aren't more creative and staff are wishing they could be more creative at work. How can we break the stalemate? Look for the intersection of what you have in terms of resources, capacity and freedom to act and what you really care about. Then start where you are.
The discussion about the future of work in a digital world is one that began decades ago and will continue for decades to come. A number of organisations and initiatives are continuing the conversation.
The Future of Work Commission is jointly chaired by Tom Watson MP and Helen Mountfield QC. It aims to understand the implications of new technology on work and make achievable recommendations about the most pressing challenges and opportunities of the future.
The Future of Digital is Human is a debate on creating a digital future for all, hosted by Business in the Community to launch Responsible Business Week 2017 on 24 April.
Futureworkishuman.org is a platform for those who are passionate about the future of work to share, develop and debate emergent ideas.
Read more about this topic on the Changeboard website, follow @changeboard and use the hashtag #changeboardft