Introducing Co-relate and the challenge of authentic content
Introducing Co-relate and the challenge of authentic content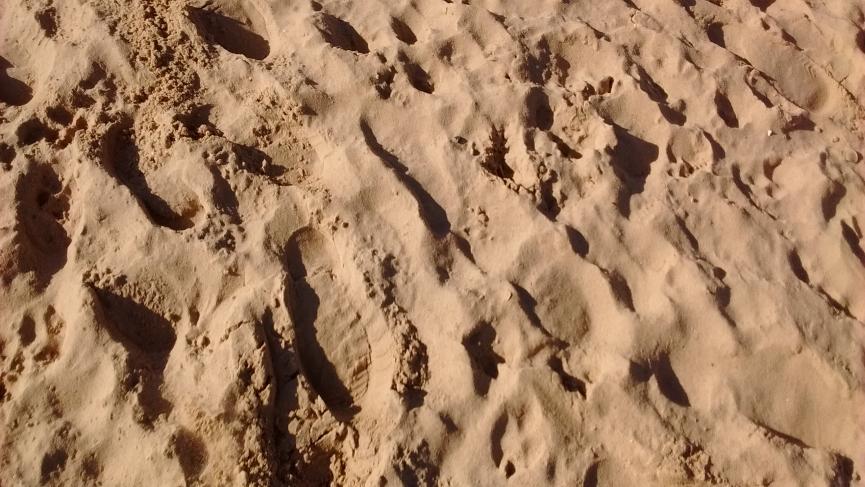 Since starting Co-relate just a few weeks ago I've been thinking a lot about brand, content and what Tobias and I stand for under this new banner.
Strangely, we started with an ending. The social enterprise communications agency I founded and ran for seven years, Poached Creative, was put into creditor's voluntary liquidation in November last year. I was made redundant alongside the four staff who had worked hard alongside me and many volunteers who had found their feet with us.
I don't want to brush over the demise of Poached Creative and simply pop back up with a new brand as if nothing had happened. Nor do I want to be defined by its financial failure at the expense of the social success it had for more than 300 people who had trained with us, volunteered with us and worked with us over the company's life cycle.
Finally, I wanted to make sure I'd taken on board some of the lessons from Poached Creative and brought that wealth of knowledge and lived experience into this new venture.
So this is a delicate balance - one I very much hope to get right.
Wanting to work for something bigger than ourselves
After Poached Creative closed some former staff went on to new jobs in the creative sector, some took a break or tried a different industry. Tobias and I found ourselves seeking freelance work, clients and projects simliar to those we'd been drawn to at Poached. Working as a freelancer has its advantages, but working in a team under the banner of something that is more than the sum of your individual parts is doubly rewarding.
So we started Co-relate as a trading name for our self-employed selves to work under. It may yet become a Community Interest Company, a co-operative or simply a limited liability partnership. We'll see how it goes.
For now it's a vehicle to continue some of the work Poached Creative pioneered. Many of the projects we're most proud of: Big Issue Online Journalists, Peabody's Staying Safe campaign, Sir John Cass's Foundation impact report and The Hive documentary for Camden Council were co-creation projects delivered in partnership. These two things are incredibly important to us:
1. Ensuring, wherever possible, that we're building skills and opportunities in communities and sharing our knowledge through co-creation.
2. Working in partnership with other creative businesses and individuals whose work and integrity we admire.
The creative industries has always been our home and we wanted to forge even stronger links within this sector that could also benefit people from diverse backgrounds trying to get into it.
Starting as we mean to go on
We were very fortunate to have spoken recently with a contact at London Legacy Development Corporation about how the creative industries hub in Olympic Park was coming to fruition and the opportunities that this would present for creative careers and practitioners in East London. One of our early partnership projects between Mediorite and Poached Creative had been delivering the Journalism programme for the BBC Radio 1Xtra Hackney Academy ahead of the Olympics in 2012 and we have watched our home borough of Hackney and neighbouring Newham transform in the years before and since 2012.
Like all good conversations, this one flung up a whole host of connections and possibilities. One of them was a schools project with Creative and Cultural Skills and Hackney Community College that was seeking facilitators to work with school children to map creative opportunities in their local areas. Our contact introduced us to Rob from CCSkills and we had our first Co-relate project.
Of course, starting is the important bit. I'm hoping we'll continue to build on what we learn, improving and innovating as we go on.
Creating an authentic brand
No, I don't mean bashing out a logo and website (although that is what I did - quite badly - one rainy Thursday). Anyone who's heard me talk about brand will know that I mean defining who we are and having that run through everything we do. It's not something that is created instantly, but something that will develop over time.
My focus now is on sharing content online that speaks truthfully about communication, social enterprise, co-creation, communities and other areas of interest in a way that will be useful to our clients, potential clients and collaborators. Please do follow our fledgling Twitter account @corelateuk for thoughts and insights and let me know how we're doing on this front.
I've been paying a lot of attention to content marketing and social media advice on content marketing recently. There's a lot of poor quality content out there, but plenty of good advice too. My aim is to distil it until I've got bottles of high quality, concentrated advice and practice that I can use in our work and share widely.
As the brand develops there'll be more on co-creation, more on what we learnt from Poached and more of our take on the social enterprise and co-operative movements.
With Poached Creative, I believe we were very successful at creating an authentic brand that was true to its mission of putting creative jobs within reach for marginalised people. Take a look at its social impact page if you're interested in knowing the detail.
At Co-relate, we're setting out to "work with organisations to develop and deliver proven strategies to listen to, involve and empower communities." Big words, but we've put listening first because this is something we don't believe a lot of organisations do well and without it you can't achieve involvement or empowerment.
>> Find out more about us.
(For thoughts and insights, keep an eye on this blog and follow us @corelateuk)