Go Plastic Free in 2023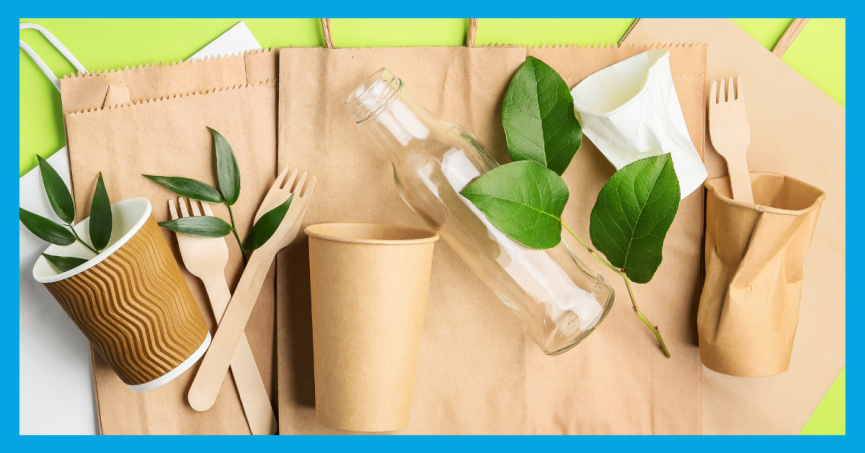 Guest blog by Danielle Ward, Plastic Free Thanet Lead for Minster
Have you made any new year's resolutions this year? Maybe you're trying to eat more plant-based foods? Perhaps you want to drink less alcohol or exercise more? Or maybe you've jacked it all in already. Well let's start over in February! 
With the single-use plastics ban officially coming in this October (yay, we finally have a date!) you might want to start thinking about how to cut down on your single-use plastics and try to be more plastic free in 2023!
Take a look at our 10 top tips from Plastic Free Minster. You might be doing some already, others may be new. But have a go and see how you get on!
BYOB - always carry your refillable water bottle and use the Refill app to find your nearest water fountains when out and about.
 
Use reusables - don't forget your reusable bags when going shopping (I always have a folded-up tote in my bag as always forget!).
 
Refill your regular items - look at ordering milk, juice and other household items from Milk & More - all delivered to your door and in glass jars which can be washed and returned to be refilled.
 
Party plastic-free - having a party? Use reusable plates, cutlery and glassware. Check out Party Kit Network for details on your local provider and don't forget to opt for paper decorations over balloons.
 
Reduce - buy loose fruit and vegetables without plastic packaging or better still use your local greengrocer for plastic free produce.
 
Swap it out - change cling film for reusable lids to cover open jars/leftovers and consider waxed cotton wraps as a reusable alternative.
 
Bars not bottles - opt for soap bars or refillable toiletries over single-use plastic bottles of shampoo, conditioner and body wash (and they look nicer in your bathroom too!) – check out Refill
 
Switch your snacks - it's a bit chilly for ice cream but come the summer, opt for ice cream cones rather than tubs with the little plastic spoons - a cone is zero waste and more yummy!
 
Choose natural materials - use natural cleaning cloths (which are washable and reusable) rather than synthetic sponges and scrubbers - use refillable cleaning products too!
 
Visit your local refill store - and buy as much or as little as you want of everything from pasta to herbs, oils to rice and a whole lot more wonderful zero waste delightfulness! In Thanet we love The Grain Grocer in Margate and Salt of the Earth in Broadstairs. Encourage your local shops to offer more plastic-free items too. Dubai Market and the International Food Centre in Cliftonville are great examples!
Good luck and let us know how you get on! 
Tag @plasticfreeminster and @plasticfreethanet on Instagram!
Visit our Plastic Free Thanet page for more on the campaign.