Co-relate Talks To... Straight 8
Co-relate Talks To... Straight 8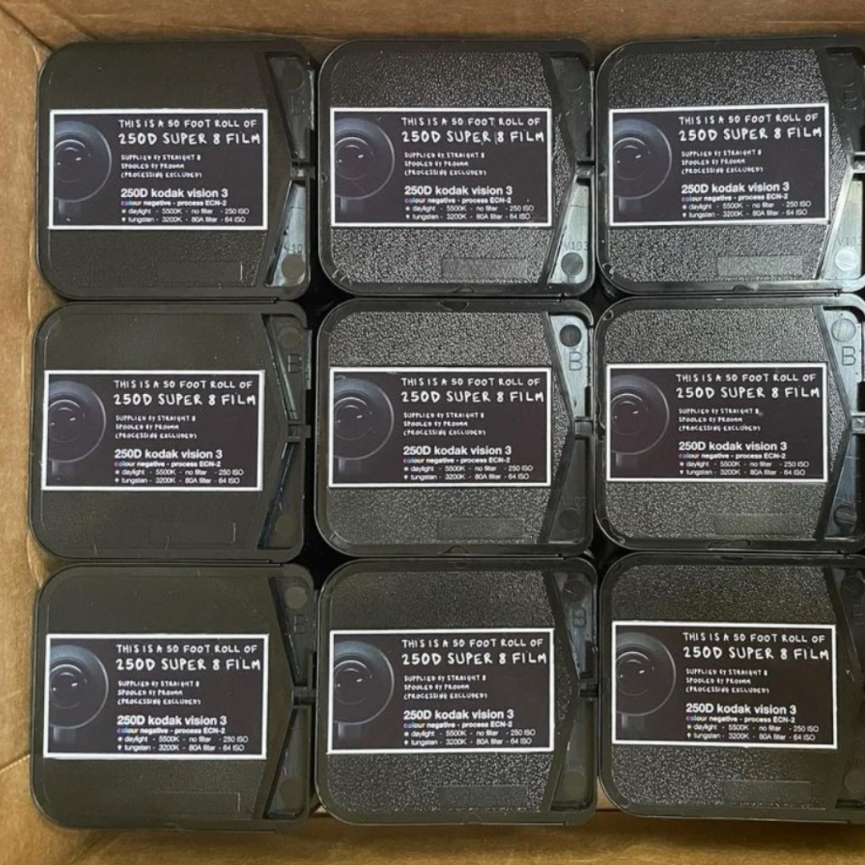 For those of you who aren't familiar with Straight 8, they are a super 8 film competition that operates in connection to the Cannes film festival. We got to know who they are through one of our team members applying for other work and everyone at Straight 8 seemed super interesting, so we couldn't wait to interview them for this blog segment. I spoke to Ed who runs the competition and here's what he had to say.
 What's your role and what sort of work does that involve?
 I'm a director and in 1999 I started this super 8 film competition, straight 8, which after 22 years goes hand in hand with the rest of my career. We challenge anyone anywhere to make a 3-minute short film with only a single take of every shot, 'editing' only with each pull of the trigger, using a super 8 camera and just that one roll of film. No vfx, no grading – just raw filmmaking.
 What are you working on right now?
 We've just closed our 2021 competition so we will start viewing the 150 or so new short films to start making our selections. I'm also working on commercial work, and I'm head down on an ambitious feature film project – also all on super 8 film!
 Do you have a side hustle? Tell us about it.
 The side hustle is straight 8, although sometimes it feels like it's the other way round.
 What are you reading or binge-watching?
 Reading the news too much. Like many people have found, it's been hard to get absorbed in a good yarn. I'm always trying to knock things off my 'to watch' list. I loved Succession and Schitt's Creek. I recently watched Jane, which was inspiring; all about Jane Goodall's time in Africa with the chimpanzees – and all made with recently discovered 16mm archive film.
 Are there any events or exhibitions you'd recommend at the moment?
 Sorry what are they?  Haven't got back into them yet. I noticed Everyman had an open air cinema in Coal Drops Yard and I wish I'd watched Free Solo yesterday (on the list), but it closes this weekend. Damn. 
 If you could work with anyone in the world, who would that be and why?
 I really hate the elevation of certain people because they got a break even if they are unnaturally talented, charismatic, smart etc. I love meeting, and working with, all different people in a collaborative and enjoyable way, no matter who they are. Maybe that's why I've been quite commitment phobic and haven't worked in many big companies for long. I like the freshness and energy that you get moving from project to project with varying teams.
You can stay updated on everything Straight 8 by heading over to their Instagram and you can even check out previous competition entries over on their website.