Buy Social showcased to PR industry
Buy Social showcased to PR industry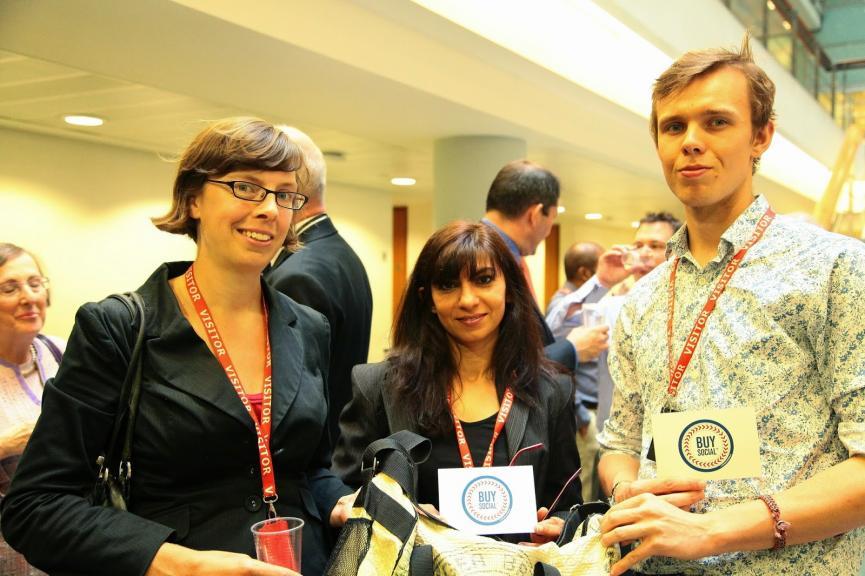 The City of London Guild of Public Relations Practitioners and the PRCA held their first ever "Buy Social" forum, on 10 June, which aimed to persuade agencies and in-house teams to buy from social enterprises.
The event, hosted by Lloyds Banking Group, was attended by members from across the PR spectrum and featured a panel discussion and a showcase of social enterprises and networking.
Jonathan Chandler, Master of PR Guild delivered the opening speech and moderated the debate, which focused on identifying actionable next steps and addressing any concerns or issues arising from them.
Among the speakers were Matt Cartmel, Communication Director of PRCA; Suzanne Jones, Business and Support Director of City of London Corporation and  Celia Richardson, Director of Communications and Policy at Social Enterprise UK.
The Director of Poached Creative Jessica Smith also spoke to share her experience of working with the PR sector. She said:
"We work to put creative communications jobs within reach for disadvantaged people. You want to diversify your industry and we can help with that. Social entrepreneurs come from a range of backgrounds with experience in the media, corporate and charity sectors and we're keen to work in partnership with you on issues like this."
"Take a look at the directory and you'll see that there are social enterprises for almost anything you would want to buy. The most powerful way you can support the social enterprise sector is to trade with us."
The Buy Social Directory was launched on 4 June at the Guildhall by the Minister of Civil Society, Nick Hurd MP. To find out more visit http://www.buysocialdirectory.org.uk/ .