An Unexpected Journey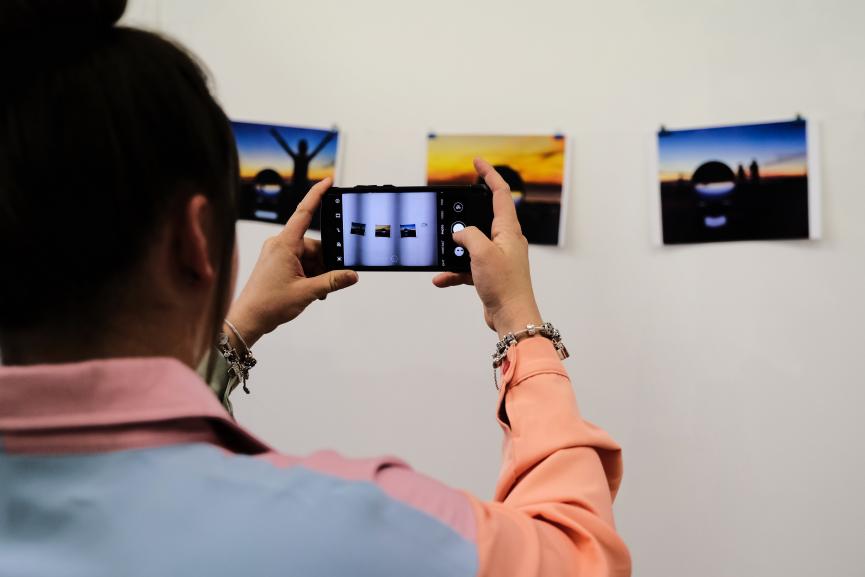 The premise was simple: Margate Bookie and Co-relate were looking for young people aged 18 to 30, from whatever background, with however much experience, to come on as 'Young Producers'.
Goal: help curate an online event as part of a festival. Duration: 3 months. Most of us signed up without a second thought, seeing this as an opportunity to easily gain some hands-on experience with a well-known local charity. 
What we pitched for as a team, and received funding and support with, was a much bigger project and a challenge none of us suspected. One event became three, three months became a year. 
Between a poetry night (Sad Poet Doorstep Club), an erotica workshop (Peaches & Cream), and an awards evening followed by a week-long exhibition (Making Waves), this festival was plenty to keep the team busy. 
Our schedule consisted of individual jobs, group tasks, and weekly meetings which brought us closer than any of us anticipated despite our physical distance. Scattered between Ramsgate, Herne Bay, Canterbury, London, York, and Hong Kong (special mention to Pernela, who never missed a 6pm meeting, AKA 1am local time!), we all had one common goal, and put everything we had towards it.
There were highs and there were lows, moments where our youth and lack of organisation seemed insurmountable; and moments where all our efforts seemed to finally click together.
​​Here are a few of our reflections: 
"It was a really amazing opportunity for all of us to have our ideas put out there and I feel fortunate that we've had quite a good reception."
"For the only in-person event, all things considered, Making Waves went well. The other events seemed to be a smash hit!"
"It was a really positive thing to be involved in. It was an opportunity to lead things and put all my skills into practice. The standard of the stuff we were putting out has been a really good thing."
If I've learned something from working on this festival, it is that no matter how much planning goes into a project… you never know what you're in for. As the graphic designer of the team, I created all the event posters and most of the social media posts. But what I hadn't anticipated would be learning HTML to create a newsletter, how to hit the right tone in a press release, or even how to use a drill and some fishing line to put up all the exhibition artwork.
You could say this adventure required a lot of versatility, in areas we wouldn't have guessed a year earlier. Putting a professionally produced festival together from A to Z with no prior experience truly was a struggle, but one that we can be proud of.
On behalf of the Young Producers team, I'd like to thank Henry Maddicott, Jalen N'Gonda, Joelle Taylor, and Tyler Lewis for performing; Daisy Buchanan for being a guest speaker on Peaches & Cream; Margate Bookie for giving us this opportunity; and Arts Council England for funding it. 
None of this would've been possible without the help of Isobel Cook and Tom Gavriel, who were part of the team for the first six months of this project. 
After a well-deserved break, the team members will be coming back with new personal projects that draw on these experiences - keep an eye on our social media to find out what they do next! 
Margate Bookie: @margatebookie on Instagram and Twitter
Young Producers: https://www.co-relate.co.uk/young-producers
Carly Maling: @carlymalingart on Instagram
Crow Rudd: @stuffpunxdo on Instagram and Twitter, Anxious Anarchist Poetry on Facebook and www.linktr.ee/anxiousanarchistpoetry
Pernela Chea: @perneleaprojects on Instagram
Louise Devismes: @sadly.louise on Instagram